"Without a sense of caring, there can be no sense of community."
Very proud of the club efforts in 2017 and even more excited about the potential in 2018
Donations made to alumni players that are continuing their rugby interest as they pursue post secondary education.
Hosted a session with Big Brothers and Big Sisters to mentor youths and share the sport we love.
Donations to the food bank collected from our members, our fellow rugby community and our fans.
Hosted a Rookie Rugby event for nearly 50 boys and girls from age 5 – 12 years.
Keep us in mind if you have a community cause that we could help with.
Cold Lake Penguins are excited to partner with the Big Brothers and Big Sisters organization to introduce rugby to it's members. April 22, a group of 8 – 12 year old boys and girls shared the experience with members of the men's, women and youth teams for a combination of drills, lunch and games. As a club we appreciate the chance to volunteer and even expose our members to the opportunity for leadership and to be potential mentors.
Cold Lake Penguins are proud supporters and volunteers for Randy's Riders, an Enbridge Ride to Conquer Cancer bicycling team. Randy's Riders raise funds for breakthrough research, exemplary teaching, and compassionate care at the Alberta Cancer Foundation, a leader in cancer research and treatment.
Cold Lake Penguins were so excited about volunteering at the Cold Lake Community Garden in 2016.  The community garden has 21 plots designated to the local food bank, and is committed to ending hunger in Cold Lake. A very worth cause!
Please check out their Facebook page for more information.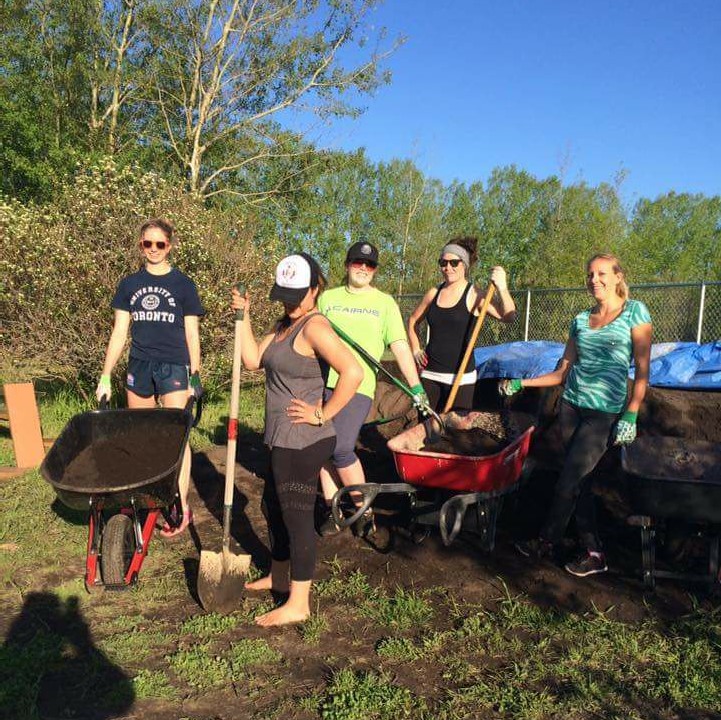 Cold Lake Penguins were proud supporters of the Watoto Choir Cold Lake Concert. Watoto Ministries provide vulnerable women and children in Africa with holistic care, and impact communities in the process through physical care, medical intervention including HIV/AIDS treatment, and education.